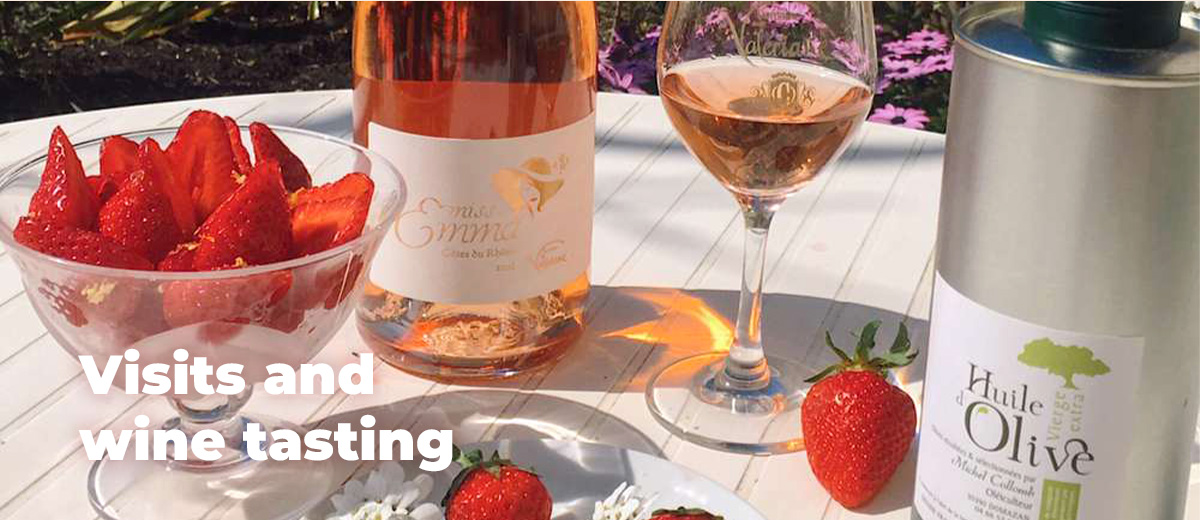 We welcomes you in a convivial atmosphere from Monday to Saturday from 10 am to 12 and from 2pm to 7pm. (closed on Sunday and national holidays but possible on appointment.)
You can taste our wines and extra-virgin olive oil, by adapting us to the actual context.
We also have the possibility to make a visit of our cellar by reservation for couples, friends or family ( 10 people maximum).
For a wine and food pairing with local fine meat and cheeses, please call us 2 days before to let us organize the best as possible (7€ / adult).
Discovering the terroir of AOC Signargues
In 2005 the vineyards of Signargues earned the appellation AOC Côtes du Rhône Villages Signargues, produced in the villages of Saze, Domazan, Estézargues and Rochefort-du-Gard.
This terroir has special qualities, including its famous rolled pebbles, which store heat during the day and release it back to the vines at night. The resulting wines are robust, fruity and well-rounded, revealing all the complexity of Signargues, the most southern of the Rhône Valley vineyards.
We organise guided walks all year round upon request, to enable you to discover the landscape surrounding our vines. This provides an opportunity to witness the evolution of the vines from season to season, and learn more about how we care for them.
Summer vineyard walks of 3.5km to discover the terroir of AOC Signargues, followed by winetasting, can be organised on selected dates in July and August:
DATES
July: 21, 23, 28, 30
August: 4, 6, 18, 20
In the morning from 9.30am (or in the afternoon from 5.30pm, for groups of 10 people maximum).
Reservation 48 hrs in advance.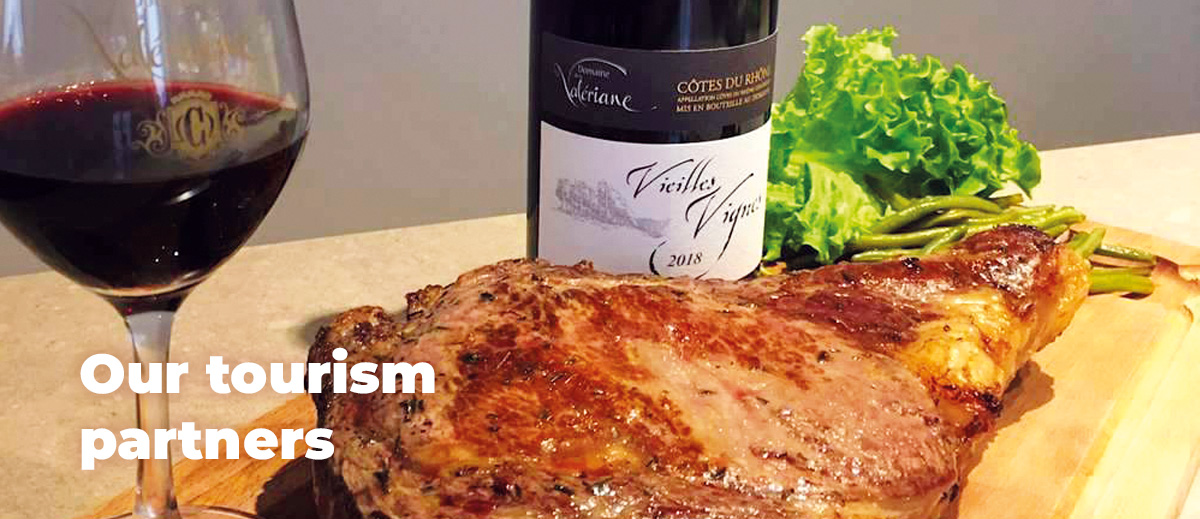 Maison Méditerranéenne des vins
Route de l'Espiguette 30240 Le Grau du Roi-Port Camargue
Maison des vins à Saint Laurent les Arbres
RN 580 La Croisette 30126 St Laurent les Arbres
Boucherie Deurrieu
2 Place St Joseph 13570 Barbentane
Le Cellier du Castel
13160 Chateaurenard
L'Instant du Sud
30510 Générac
U Express
30650 Rochefort-du-Gard
Restaurant et Chambre d'hôtes
Les Jardins de la Livrée
30400 Villeneuve les Avignon
Restaurant Huitres et Compagnie
13870 Rognonas
Restaurant La Table de Sonia
Place du Château 30390 Domazan
Vin Chez Moi
30133 Les Angles
Wine and Beer
84200 Carpentras
NOUS CONTACTER
DOMAINE DE LA VALÉRIANE
82 Route d'Estézargues 30390 DOMAZAN
Tél. +33 (0)4 66 57 04 84
HEURES D'OUVERTURES

10h00 à 12h00 et 14h00 à 19h00, tous les jours sauf dimanche et jours fériés.
Possibilité de vente par correspondance, nous consulter.